Learning at the Rissho University Faculty of Economics
–An Introduction to Professors Kazumi Asako, Kazuhito Ikeo, and Hiroshi Yoshikawa-
This three‐man talk took place in May 2018.
Professor Kazuhito Ikeo passed away on February 21, 2021.
We would like to express our deepest condolences to Professor Kazuhito Ikeo, who contributed to the Faculty of Economics and Graduate School of Economics at Rissho University.
Learning at the Rissho University Faculty of Economics–An Introduction to Professors Kazumi Asako, Kazuhito Ikeo, and Hiroshi Yoshikawa-
The Rissho University Faculty of Economics has three teachers that have driven the study of economics in Japan: Professors Kazumi Asako, Kazuhito Ikeo, and Hiroshi Yoshikawa. No economist can deny the impact the research conducted by these professors has had on economic policy planning. In fact, many might have already known of these professors through their writings or via newspapers and magazines.
■The Introduction of Three Professors
Please click on photographs of the professors to show an introduction of the three professors.
■Interview - For Those Studying Economics at Rissho University -
We brought these three professors together to talk with us.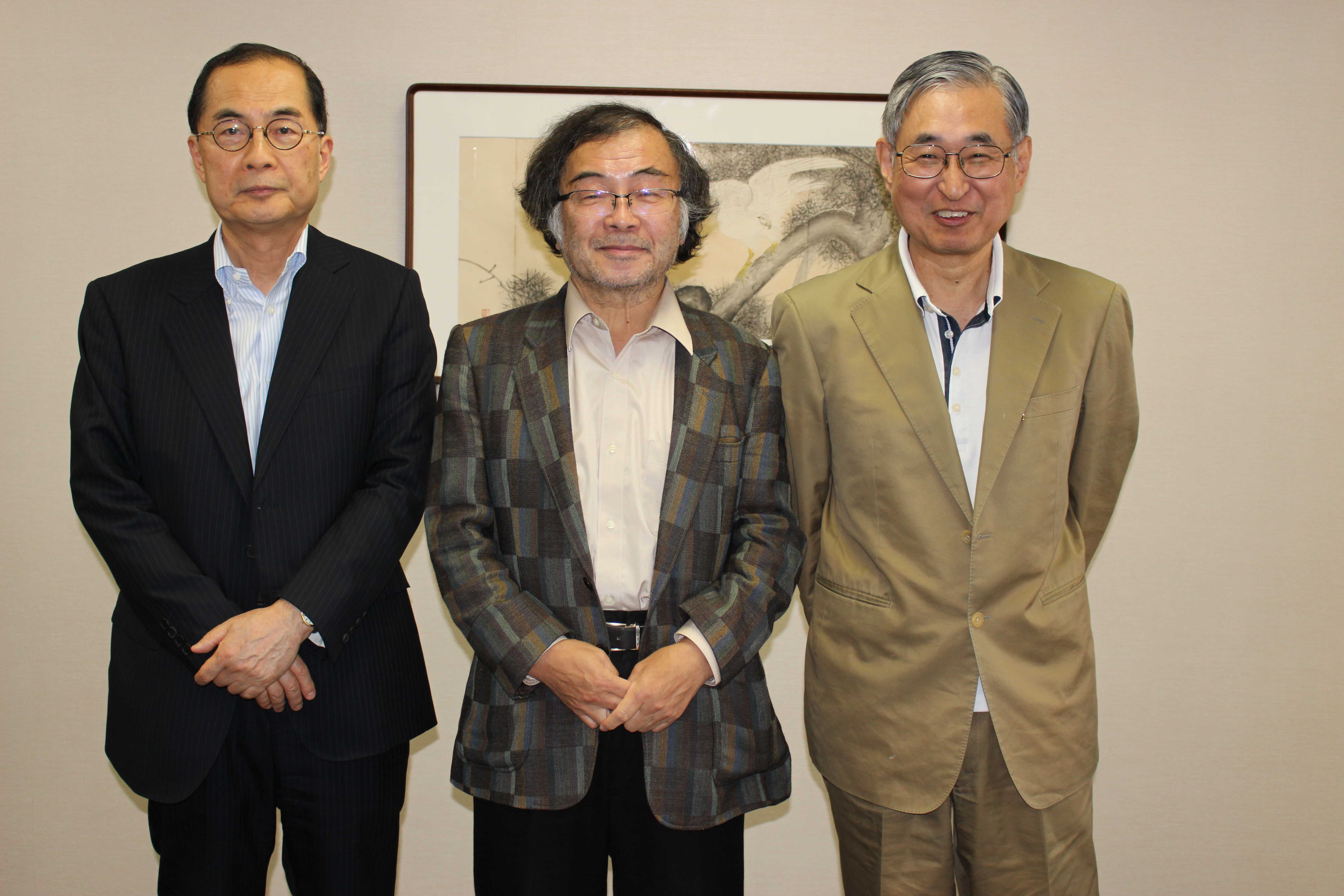 Q1What is your area of specialty, and what courses did you teach in your former university?
AsakoMy specialty has been "macroeconomic theory and empirical analysis of the Japanese economy." In my former university, I belonged to a research institute and taught only graduate students, so I didn't work with undergraduates.
YoshikawaMy specialty is macroeconomics. Just like Professor Asako, in my research, I have studied and demonstrated macroeconomic theories. Professor Asako has primarily used the "micro-foundation of macroeconomics" from the mainstream neoclassical school, while I have also incorporated the unique perspective of "economic physics" in my research by applying statistical physics to economic theory.
IkeoThese two specialize in macroeconomics, but I specialize in microeconomics and finance theory, particularly microeconomic analysis regarding the role of financial institutions and systems, though I have also come to study broadly about the Japanese economy, and am currently specializing in finance theory and Japanese economic theory.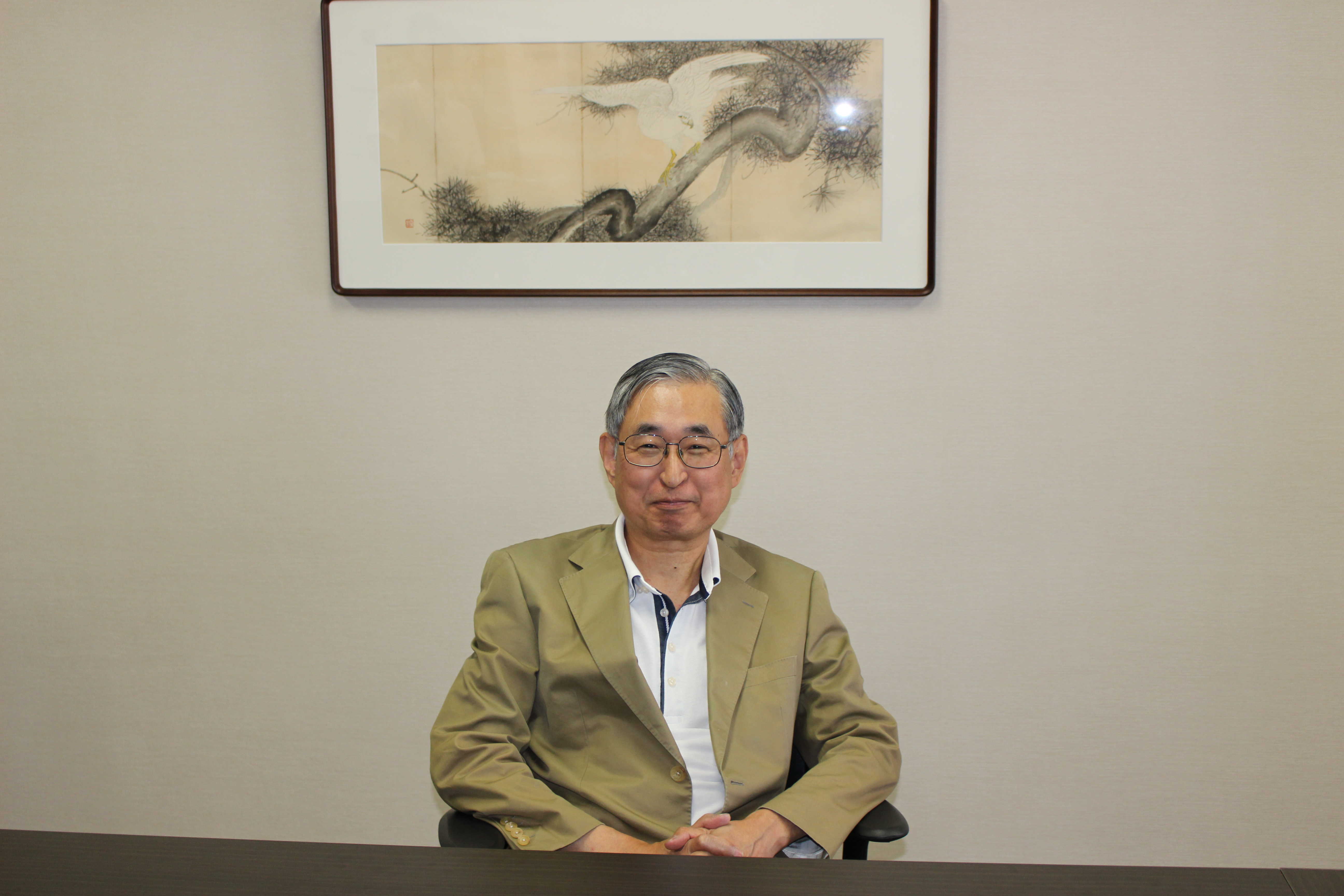 Q2Why did you come to Rissho University?
AsakoUpon reaching the retirement age at my previous university, I started applying for academic jobs. Then, I decided to come here after thinking about Tanzan Ishibashi, who was the president of Rissho University, and others that have taught here in the past, as well as the current staff. I am a Buddhist, and worried about being in a different sect, but there are almost no religious overtones here. I didn't even think at the time that Professor Yoshikawa and Professor Ikeo would both become my associates.
YoshikawaTanzan Ishibashi is an economist I respect. He is called "Keynes of Japan," and was tapped as Minister of Finance directly after World War II. For your information, I have published several books about Keynes. The teachers that taught me (Haruhiko Oh-ishi and Mitsuhiko Takumi) also were affiliated with Rissho University in the past. And Professor Asako coming here was a major factor.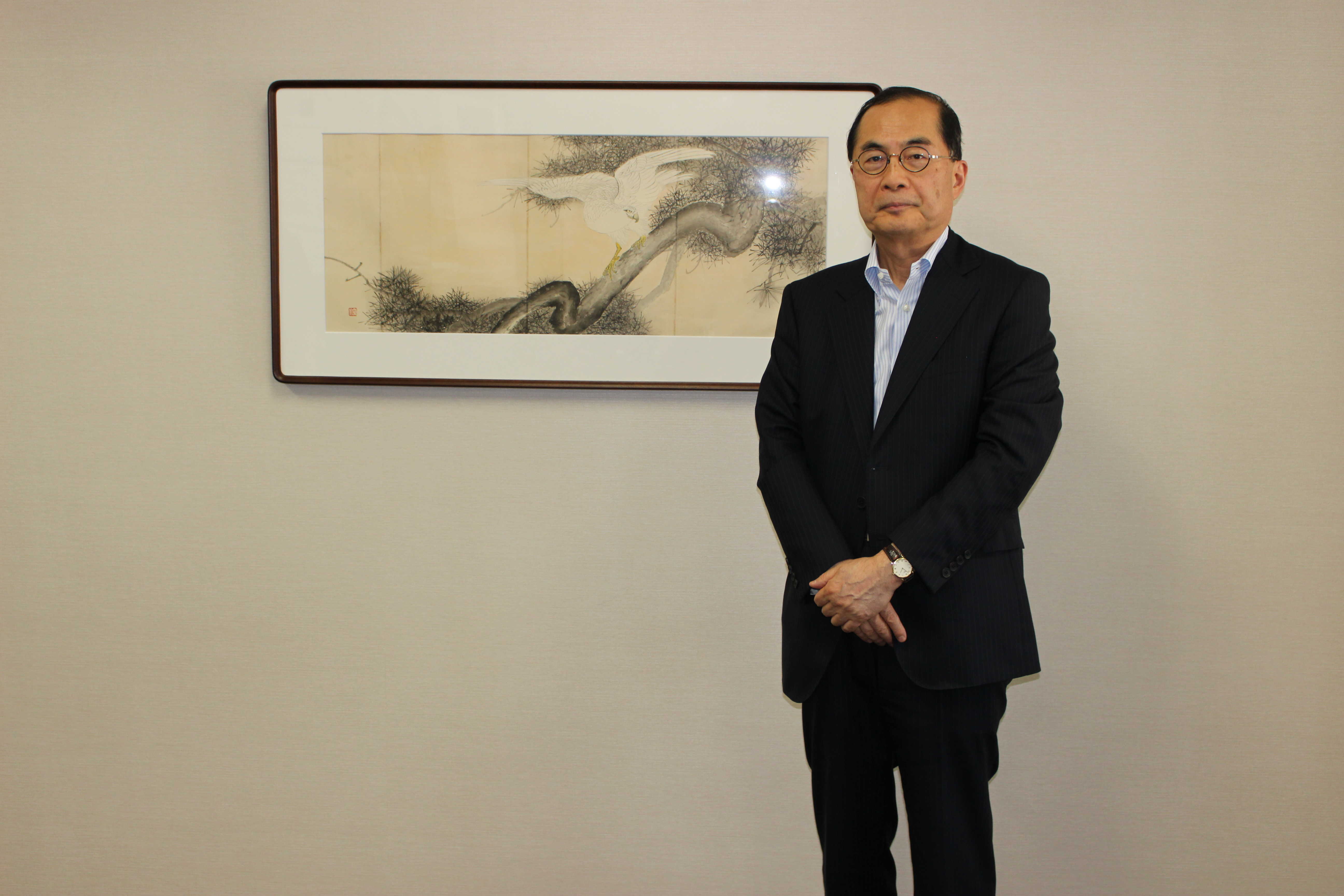 IkeoBut for me, the founding principles of a private university are critical, and I can sympathize with the Tanzan-ism of Rissho University (apart from active fiscalism, the belief in a small Japan). There were also many faculty members that I knew (including Mr. Asako and Mr. Yoshikawa), and the university is not far from my home, making it an easy commute.
Q3Based on your experiences to date, what do you want the students of the Rissho University Faculty of Economics to learn?
AsakoI want students to think and act on their own. In regards to my area of Japanese economic theory, they should have an interest in the daily events of Japan and the world, above all. As they do this over time, this will become their passport to society.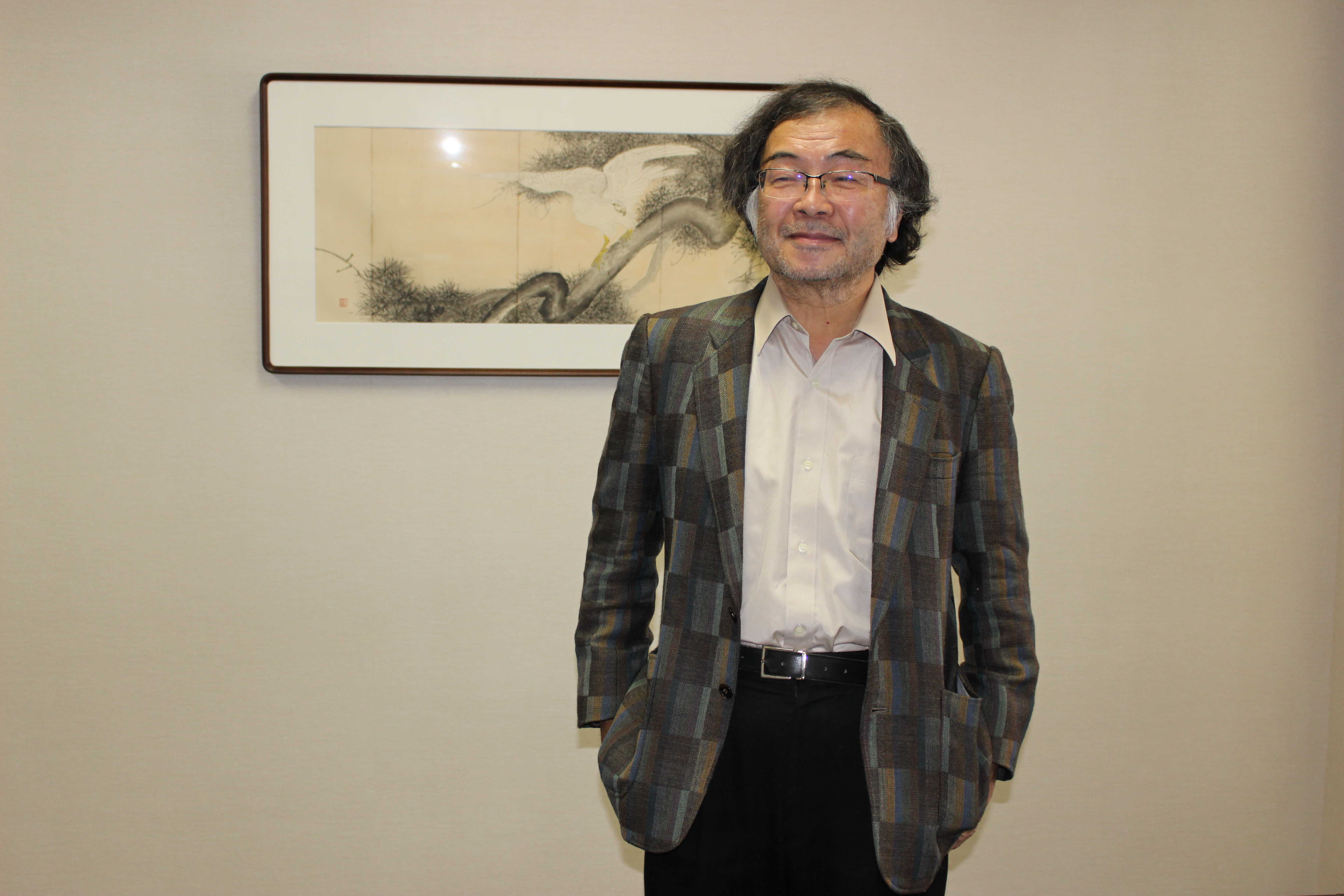 YoshikawaIt is important for students to have a theoretical understanding in order for them to think and act on their own. Understanding the structure and dynamics of the Japanese economy absolutely requires macroeconomics. No matter what kind of job students will have in the future, it is important to understand the Japanese economy, so I want students to have a firm foundation in macroeconomics.
IkeoWhen students understand Japanese economy through my finance theory and other economics classes, they will then need to think about how they will use that in the economy. The Japanese economy in the future will need a technology revolution. However, in light of technology revolution trends, it is predicted that roles held traditionally by people will increasingly be taken over by artificial intelligence; in which case, the roles that are left to humans will become relatively more important. These roles will be tied to the ability to think. Thus, I want students to focus on learning, which is connected to the ability to think for themselves.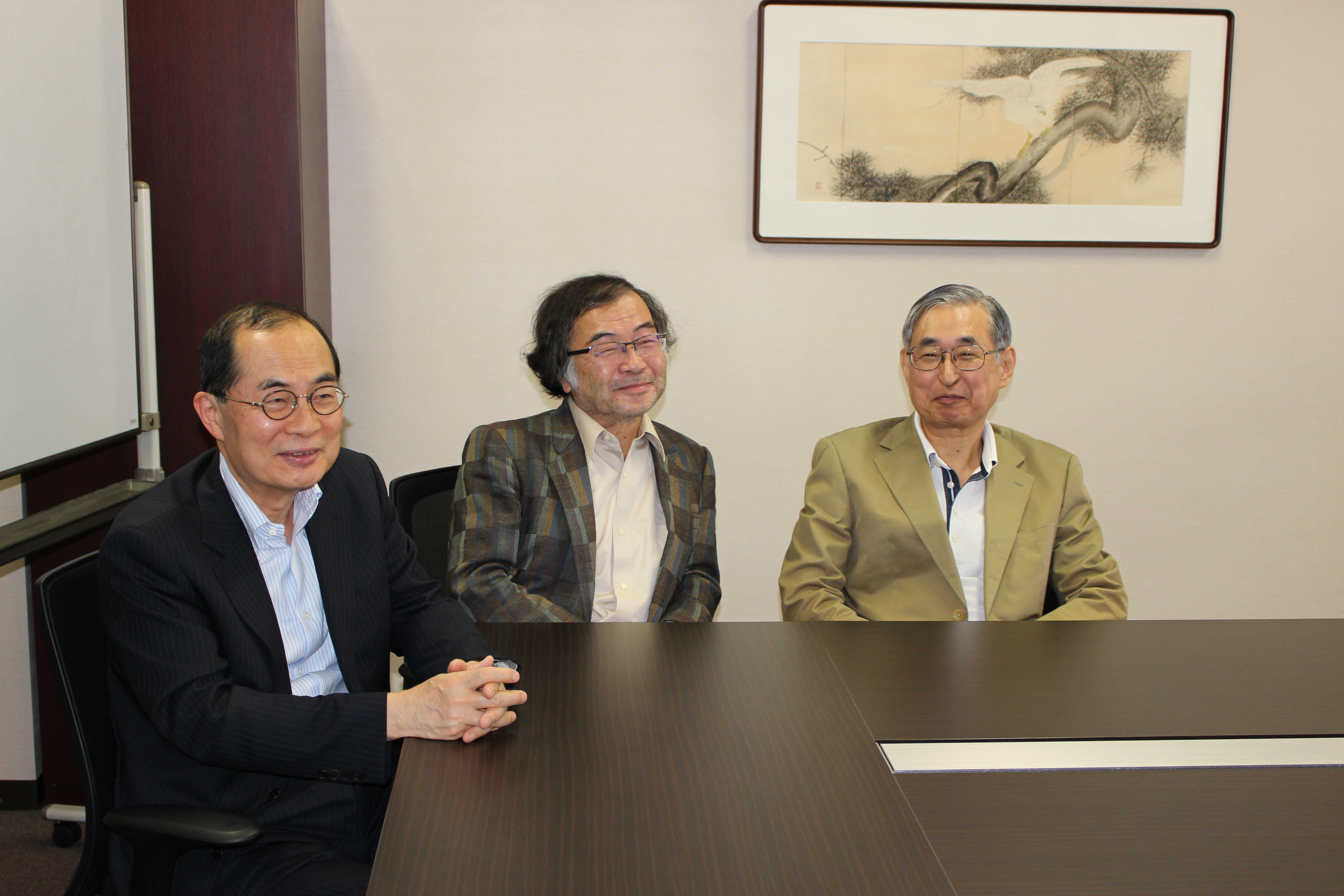 Surviving in an economic society requires continually considering about the current circumstances of the Japanese economy, what prescriptions have been written for it, and the impact of those prescriptions. Terms and phrases such as "declining population," "increased social security expense," "cumulative government bonds," and "nonregular employment" became broadly recognized as economic terms as the long-term economic stagnation that began in the 1990s continued. When studying economics, students are able to consider for themselves about the current state of the Japanese economy as expressed by these sorts of terms.
Today, people may be anxious of not only the current circumstances, but also the future. The Rissho University Faculty of Economics has three professors that have led the way in Japanese economics. No economist can deny the influence the research conducted by these professors has had on economic policy planning. On November 16, 2016, these three professors, Kazumi Asako, Kazuhito Ikeo, and Hiroshi Yoshikawa, took to the lectern at the "Abenomics and the Japanese Economy" symposium held in commemoration of the renovation of Rissho University's Ishibashi Tanzan Memorial Hall.
The Japanese economy has been in a long-term stagnation since the bursting of the economic bubble, a period known as the "lost decades." Not only is the economy in a temporary state of stagnation, but the economic system is also unable to completely utilize Japanese resources, and, thus, the actual ability of the Japanese economy is lagging. With tax revenues failing to grow, government debt is accumulating as social insurance costs grow annually because of declining birthrates and an aging society. This has resulted in the national consumption tax being raised to 8%, then 10%. In the employment environment as well, nonregular employment has risen to 40%, and Japan no longer seems to have the abundance it once did. In addition, the country experienced the Great East Japan Earthquake in 2011.
Abenomics is an effort to once again attempt to improve the difficult economic situation in Japan, something that has been on the agenda of successive government cabinets. Since Abenomics was implemented, an increasingly weaker yen has increased revenues of corporations, especially exporting corporations. Capital investment has also improved, and the unemployment rate has gone down to the level considered as natural rate of unemployment. However, there is no feeling of economic improvement, and some have harshly criticized Abenomics.
This symposium addresses the "three arrows" of Abenomics, featuring a lecture by Professor Ikeo on the first arrow, "Bold Finance Policy"; a lecture by Professor Asako on the second arrow, "Expeditious Fiscal Spending"; and a lecture by Professor Yoshikawa on the third arrow, "Growth Strategy." The symposium also includes discussions on Abenomics and the outlook for the Japanese economy.
Details of the symposium content are provided here.(place link here)
While it has some technical terms, the content is accessible to all and made for the general public, making it easy to digest. Wish you enjoy the cutting edge of the economic research. If you wish to enter into Rissho University's Faculty of Economics, you should read this and, although difficult, imagine the coursework provided by these three professors.